Burmac does it all, we make sure every vehicle, machinery and equipment supplied by us would always work like new.
No one knows your machinery and equipment like we do, the local dealers for Utilev, Hyster,New Holland and Bush Hog . Our highest priority is your customer service experience ensuring your utmost satisfaction when it comes to service, repair, and parts. At Burmac we offer you; courteous service, original parts from the manufacturer, and support of factory-trained technicians to insure the best possible service.
Regular servicing prevents little problems from becoming big ones; our factory-trained technicians have made it their goal to keep your business running at its peak performance.
Burmac Offers You
Genuine Parts
Trained and Certified Personnel
State of the art Facility, Diagnostic, and Repair Equipment
Knowledgeable and Friendly Customer Service Team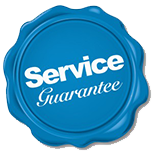 Schedule Service Appointment
To book a Service Appointment at Burmac, please use our service booking form or contact us:
Burmac Division
1 Gaston Street
Chaguanas
Trinidad, WI Phone: (868) 285-2277
Fax: (868) 672-0991 / 0995 Ext. 3122
Email: burmac.info@ansamcal.com